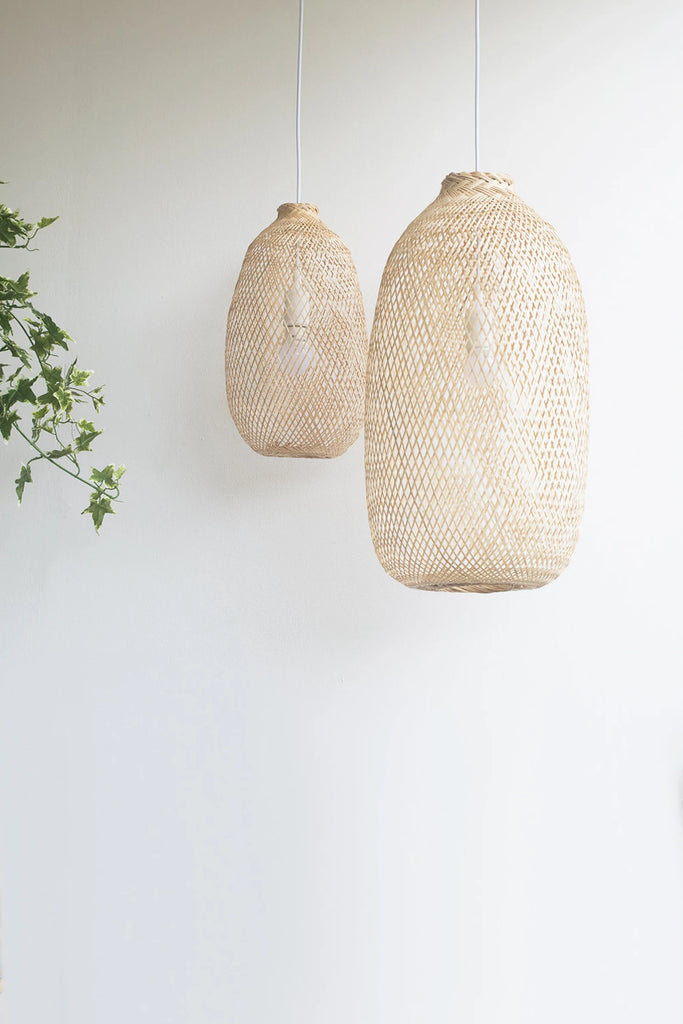 Yori Collection
Hand Woven Bamboo Pendant Hanging Chandelier
$200.00
Each well-loved piece is personally selected by Yori; especially chosen for its simplistic beauty and unique imperfections. Small imperfections or discolorations are not uncommon when it comes to wood and do not always register clearly in photos - Yori embraces these characteristics of a well-loved timeworn boho beach like beauties.
Oblong is the natural shape but they can be made spherical and other shapes easily.The basket is compressible/expandable like a concertina and can achieve many shapes and position - the oblong shape is the natural position/shape - the round shapes as shown in the listing pictures for example are achieved simply by compressing from each end, and tying the supplied string inside to pull taut as shown to then hold in desired position.
The 2 visualized lampshades are shipped alongside this switch power cable, plastic, copper wires. Additionally, please note that all vintage items, including this bamboo hand woven hanging chandelier, are final sale.